INSURANCE CLAIMS PROCESSING
HANDLING THE CLAIMS PROCESS
We assist our clients every step of the way throughout the claims process – filing the claim, completing all forms + paperwork, proper documentation (such as contents inventory + reconstruction estimates) and photo proof of all damage. The public adjuster is also responsible for following up with the insurance company for updates and accountability, representing the client for all emails, phone calls and meetings. All information regarding the claim is updated and organized in our software system. We stay with our clients until the very end, negotiating the settlement amount so the insured receives the amount they deserve.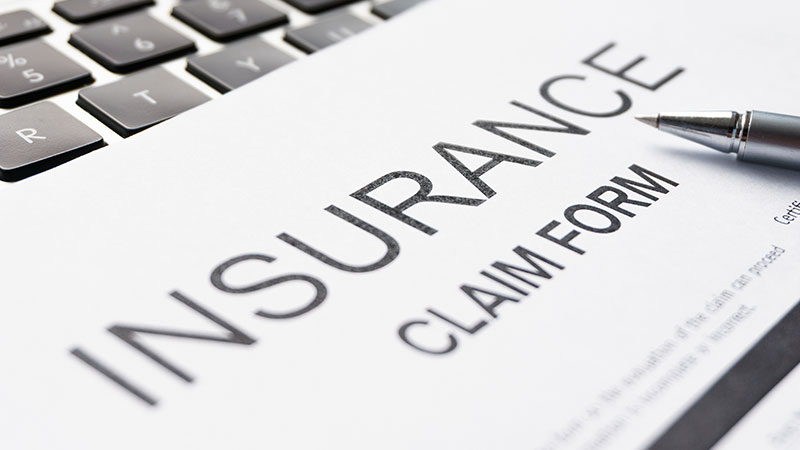 We don't get paid until you do
if there is no recovery you pay us no fees
How We Help You With Your Insurance Claim
Whether you're the victim of a natural disaster, crime, or an accident, you have the right to claim your insurance.
Damage Assessment & Contents Inventory
We look at the damage and how it might impact your insurance claim. We'll review your policy during this stage and help you put an inventory of ruined or stolen items for the insurance provider.
It's important to remember that the amount you're eligible to claim depends on your level of coverage, but we can help you with the entire process.
Negotiations With Your Insurance Provider
Your insurance company will have its own adjuster to go over the damage and evidence. Most providers offer a lower amount than they should, and this is where we come in. Our adjusters work on your behalf to ensure you receive payment.
We'll negotiate with your provider and do our best to get you the maximum payment you deserve in terms of your insurance policy stipulations.
Settling Your Claim
The most important part of the claims process is getting the monetary compensation you want, and public adjusters can help you. In most cases, we'll be able to get the settlement you deserve, but in very rare circumstances, your insurance provider might play hardball.
If this happens and you need to take the insurance company to court, we'll support you.
Our public adjusters can negotiate a range of claims
Lexington PA is the perfect choice for anyone who needs support with an insurance claim. Our public adjusters are experts in their field, and they'll work tirelessly to get you the best possible outcome.
We understand how stressful dealing with insurance can be, so our team is here to help make things a little easier for you.
Home Insurance
If you're the victim of a robbery or your home becomes subject to storm damage, it can be challenging to show that you're not at fault. However, most insurers in disaster-prone states will understand that these events are unavoidable.
Getting the money you deserve can be difficult – especially in the event of a theft. Our public adjusters can help you make a claim and will liaise with your insurance provider.
Car Insurance
Automobile insurance claims are common in the USA, and you might find you need to make one soon. The amount of money you're eligible to receive depends on the level of cover and why you're making a claim.
For example, if you're in a car accident, your car insurance provider will want to know who was at fault, how the accident occurred, and see witness statements. If you're within the terms and conditions of your policy, we can help you with your car insurance claim.
You'll also have to pay the excess when you have your car repaired, and your future premiums will likely increase.
Medical Insurance
The medical insurance claims process can be hard to navigate, but we know how to get you the compensation you deserve. Whether you need treatment for a condition or are a victim of medical negligence, we'll make sure your claim is settled.
The claims process often involves gathering medical reports and second opinions from specialists. Ultimately we want to get you the money you deserve and do everything we can to negotiate on your behalf.
Business Insurance
There are many reasons for filing a business insurance claim, including damage caused by natural disasters and thefts, or you might have to claim due to employer negligence. These claims often come at a higher price for insurance companies, so contacting us as soon as possible gets you the support you need.
Our public adjusters will work overtime to get you the liability insurance payment you deserve, including ensuring you have the relevant information and negotiating with the provider until you get the best settlement offer.
Choose Lexington PA to support you with your insurance company
The above are just some of the claims we handle, and our team of adjusters will negotiate for you, no matter what your insurance cover is. If you'd like to find out about our services, contacting us is the best way to see if we can help you.
Contact us today for more information on how we can assist you